Jill Yacobucci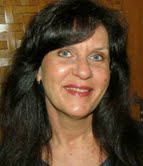 Xyngular
firedup@cox.net
http://www.JillYacobucci.com
One thing I've learned in our profession is Stories Sell – Facts Tell – which is why I call myself "The Paid Storyteller". We get paid to tell stories! My husband tells me I finally found a way to get paid to talk!
I'm a mother of 6 children with a husband that travels 4 days a week. I was determined to find a way to make a significant income from home. My background was owning a traditional business & loved it when I discovered network marketing and found a way to create residual income and leverage my time from home! I like to call it "income without overhead".
Who doesn't want some extra energy, lose a few pounds, or create another income stream? Almost everyone needs one or more of those! I learned years ago people do what they want NOT what they need! People want energy & they WANT to lose a few pounds. I like to take the path of least resistance when building a business- give people what they WANT. They get results in a couple days – what do they do? Share it and refer others!
I love this profession because where else do you WANT others to be better than you? I have a passion to work with people and let them know there ARE options out there and they can achieve their dreams and their goals! How?
Tell stories!!
Return to the Spotlight Homepage