A Rocking Horse as part of Today's Quote Action? You Bet!
Here's your "QuoteAction" of the day: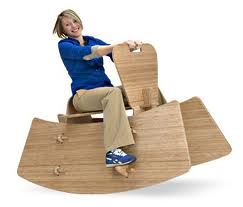 "Do not confuse motion and progress. A rocking horse keeps moving but does not make any progress."
Author, Alfred A. Montapert
Your action for today is to look at one of your long-term goals and see if you are making progress towards it.
Have an extraordinary day!
Give someone an AWESOME day!!