Suzan Bafford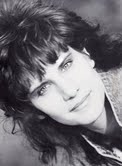 Global Marketplace
suzanbafford@comf5.com
www.globalmarketplace7.com
Hi, I am Suzan ~ great to meet you! I have been a entrepreneur most of my life, yes I was the little girl with the lemonade stand during the summer.
Today I am a Business Developer, and absolutely love what I do. As a former Natural Horse trainer~ I now work on the internet, we are a new generation of marketing and communication tools over the Internet.
Great to meet you!!!
Return to the Spotlight Homepage