Victor Cardi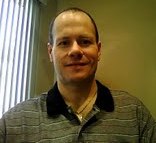 MonaVie
perfectblend@cox.net
www.MyMonaVie.com/Cardi
Mona Vie is a nutritional beverage that consists of 19 fruits from all over the world with the acai berry as its main ingredient; no chemicals just fresh fruits. Packed here in the US. Two ounces twice a day = 9-11 servings of fruits and vegetables; loaded with antioxidants and minerals. It helps alleviate those aches and pains that we all sometimes wake up with in the morning. It comes 4 bottles to a case which will last you 1 month and you can either chose to have it autoshipped to you or order it as you need to. There are 4 different juice blends for different people. Mona Vie Original is for kids and pregnant mom's; Active is for joint health; Pulse is for heart health; and Mmun is for stress and immune system health. Different bottles for different lifestyles.
I started drinking Mona Vie 2 years ago after having 3 plates and 21 screws installed in my lower left tibia/fibula. I devloped arthritis in my left ankle. I was taking 3-5 viccodins and tons of ibuprofen daily for the pain. Five weeks after i started drinking 2 ounces twice a day I threw away all my perscriptions meds.!! I still have the arthritis in my ankle but i am feeling a lot better!
What I am looking for are pople that are tired of the stress and aches and pains from daily life; poeple who don't want to take a handful of meds like my parents do every day…. People who want a better life physically;socially and financially. Thank you.
Return to the Spotlight Homepage