Rebecca Somook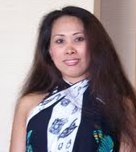 LiveSmart 360
rsomook@yahoo.com
http://www.myplanb4me.com
Hello, My name is Rebecca, and I believe to have found a great company to be associated with!
At LiveSmart 360, you benefit from multiple ways to earn substantial income, with travel plans to nutrition and a complete system of support and training. There is a smarter way to work. It starts with the opportunity to build a worldwide business and expand your view of what's possible.
LiveSmart 360 is more than just a new company, with innovative new products and the latest in compensation. We created and named this brand new concept in networking to embody living smart in every aspect – or all 360 degrees – of your life. That's why LiveSmart 360 is the last marketing company you'll ever want or need to join.
Why not join us? It's the smart thing to do. This is a Global opportunity in over 95 countries and growing. By the way you can join us FREE if you place any purchase order when you sign up!
Return to the Spotlight Homepage