Joleen Dreyer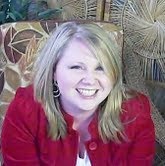 Rodan and Fields Dermatologist's
joleen.dreyer@gmail.com
http://joleen.myrandf.biz
My name is Joleen Dreyer, I am 32 a wife, mother and successful leader with Rodan and Fields Dermatologist. Formerly an esthetician and Spa Owner, I have now partnered with the Dr's that created Pro-Activ Acne Solutions in their newest business venture to change skin and change lives.Sun Damage is the #1 reason for aging, and skin cancer. Imagine reversing decades of this damage in just a short 60 days. The products are award winning, have won numerous awards for editors picks, in O' Magazine, Glamour, Allure and Cosmo.
The business is ground floor, less than two years old and launching a 2.5 million dollar nugget in the anti-age market.
My personal success story is quite humorous. I tell people I want a skinny body and a fat wallet. To some this may sound vain and greedy, but truly I help people get health and wealth. Formerly a corporate trainer of 10 years, and with an amazing company. I help people reach their financial freedom.
As Todd F. would say "I put alarm companies out of business".