Prospects Direct From Your Email to Your Website. A NO BRAINER!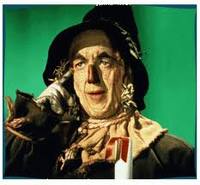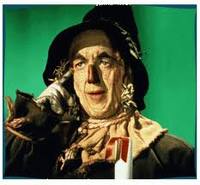 Hey gang! Okay, the old Awesome Meter is just about to blow a gasket on this one. I'm talking about an incredible new tool that will have so much traffic coming to your website or blog that you'll have to hire parking attendants! And all for nine bucks a month! Can you say, "NO BRAINER?"
It's called eSig and it's one of the coolest tools I've seen in a long time for the network marketer. Here's how it works: With eSig you create a custom email signature that goes at the bottom of all of your emails. It can be your logo, a photo, anything you like. But the best part is that you also include icons that when clicked will send readers right where you want them — to your website, your blog, you Facebook page — where ever you can reach them best. It's that easy!
The signatures look fantastic and certainly grab the eye of your email reader. eSig has hundreds of templates you can use or create your own. Either way the results are nothing short of amazing. In just 24 hours my email signature generated over 40 visits to my website. And all I did was send an email.
We all use email every day. It's just the way things are done these days. Nothing wrong with it, but what if your emails were working overtime just for you? I mean, what's more attention grabbing? Your name at the bottom of an email in your boring Times Roman or Ariel font, or a colorful signature with your logo, photos and buttons for your prospects to click right to your site?
Every email you send will be a selling tool. You can instantly change your email signature whenever your like and…and…and…we're talking NINE BUCKS A MONTH!
Am I excited about this new product and am I pushing it just as hard as I can? H-E-Double Hockey Sticks YES! I'm in the business of helping people be all they can be in our profession and when I find something that works as well as eSig you bet I'm up there on the mountain top shouting about it as loud as I can.
And I've just got to add, the eSig donates a portion of their profits to charity.
Above is my personalized signature. On my emails below this signature are buttons to take you directly to my website, my blog, my Facebook page and even my Twitter page.
Gang, this redefines No Brainer. If you're not sure, let me know and I'll send you an email with my personal eSig signature for you to see yourself. If after that you're still not convinced, then…then…
Go out there and give someone and AWESOME day! I'm already having one with my AWESOME eSig email signature.