Turning Cold Calls into Gold Calls!
Hey Gang!
I get lots of people asking me for my opinion on cold calls. I know why they ask. Secretly, they're hoping that I (or someone — anyone) will tell them not to make cold calls. I believe that most newcomers to network marketing or any business think of cold calls as an absolute horror, the most painful, humiliating thing that could ever happen.
Well, here's my opinion. DO IT. That's right. Make those calls. I call cold calls Gold Calls and for good reason. A cold call, if done right, can turn your phone into an ATM machine. And all you had to do was pick up the phone and dial. Okay, there's a bit more to it than that. Before you pick up that receiver, do some research. If I'm looking to bring someone into my eting business I look for people who kind of do what we do. They just don't know it yet.
Think of it this way. Who better to understand the value of a cold call than someone who does it all day themselves? Look for the professionals that sell big ticket items, such as real estate, advertising, insurance. They make lots of cold calls and are usually more receptive to someone cold calling them. I also call only people who work on a 1099 (in income tax terms, that means freelancers). A person who doesn't run their own show ma not have access to the funds to make a purchase. However, to the big ticket item seller, a few hundred bucks to get into a great business opportunity is no big deal.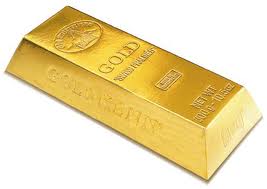 Once you've identified who you want to call, then the best practice is simply to start calling. Oh sure, you may flub a few calls, but from each conversation you'll learn. Listen to the person you called. Try to figure out what problems they're having and how your product or service can solve that problem. Let them tell you how you can help them. Not every product or opportunity is right for every person so don't be discouraged if the connection just isn't there. Try what I do. It's called FORM – family, occupation, recreation and money. If you lead with those four topics you'll discover just about all you need to know about your prospect.
Once you get over your initial fear of cold calling you'll be amazed at how quickly you become at ease with the process. And when you make that first sale or bring someone into your organization…Wow! No better feeling, my friends.
Go from Cold to Gold! And while you're on that call, give someone an AWESOME day!