Are you in the GAME or are you a Junkie?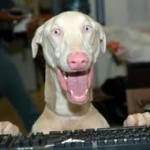 Hey gang! For those of us who live in the southwest, a trip to the east coast can be quite a surprise the moment you step off the plane. You walk into that jet way and BAM, it hits you. That danged humidity. Whether you like the moisture or not, you can't ignore the difference in the way the air feels. You can almost taste it.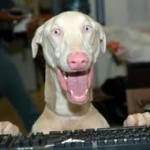 That's what I'm experiencing these days about the network marketing profession. I mean WOW! Everywhere I turn people are joining us in helping others and at the same time helping themselves to a better life. The opportunities have never been greater and the profession never more exciting.
Do you feel it? I hope so. But if you don't, there's probably a good reason. Perhaps Webster explains your problem best by defining it as: "An agreement or pledge to do something in the future; especially: an engagement to assume a financial obligation at a future date b: something pledged c: the state or an instance of being obligated or emotionally impelled." Ah yes, COMMITMENT.
As some of you know, I was recently asked to participate in a great, great, great, great weekend in Seattle at Todd Falcone's Network Marketing Mastery seminar. I came away from that event so charged up that I was throwing sparks! The days were filled with such incredible content. But one of the most important things I took home with me was the need for us all to totally commit to our businesses. If you really want to make it, you have to get in the game! Purchasing a distributor kit, listening in on conference calls, participating in webinars — all good stuff. However, all that information is useless unless you do something with it.
I met a great guy up in Seattle who told me he was a network marketing junkie. He was on all the conference calls and went to all the events where he got himself super-charged up to hit the road running. But when his feet hit that proverbial road…he was immediately back to a snail's pace. I asked if these events he attended did him any good and he said, "Yes. I make a call or two afterwards, but then it slacks off. I just wait for the next event and hope for the best."
Friends, it really breaks my heart to see folks like my friend who really want to do well, but just don't have the commitment to make their goals come true. Perhaps there's something we can all do to help. First of all, you have to keep yourself energized. Yes, get on those calls, watch those webinars and most importantly, attend those events! They are our lifeblood and will give you just the boost you might need.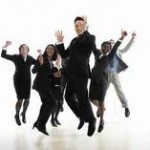 But then, don't be afraid to reach out to others in your organization who might not be as motivated as you. Encourage them, share what you've learned with them, be their personal pep squad! Upline or downline, it doesn't matter. "What?" you say. "Help the competition?" Competition? Let's get this straight right now. When one of us wins, we all win. And when one of us fails, it affects the entire profession.
Be generous with your time and encouragement. Don't be afraid to give away the "secrets" you've learned. Take the high road and you'll be amazed at how wonderful it feels to see so many following behind you.
Now go out there and give someone — especially that someone who may need it most — an AWESOME day!